Gallery Different and Christina Jansen warmly invite you
to attend an exhibition of photography and paintings
Celebrating Muhammad Ali
17- 23rd January 2019 (Now closed)




Gallery Different
14 Percy Street, London W1T 1DR
This email address is being protected from spambots. You need JavaScript enabled to view it.

The exhibition will take place on what would have been Ali's 77th birthday,
and the exhibition, which is supported by Ali's family, will run until 23rd January 2019.

Exhibiting Artists include:
Neil Leiffer | Ken Regan | Terry O'Neill | Chris Smith | Roberto Robanne | Sonia Katchian
Neil Kenlock | Graham Wood | Sally Soames | Christina Jansen | Chris Gollon | Ron Chadwick
Rahamann Ali | Matt Small

The exhibition supports the charity, Boxing Futures - empowering young people through sport.

"He who is not courageous enough to take risks will accomplish
nothing in life"(Muhammad Ali).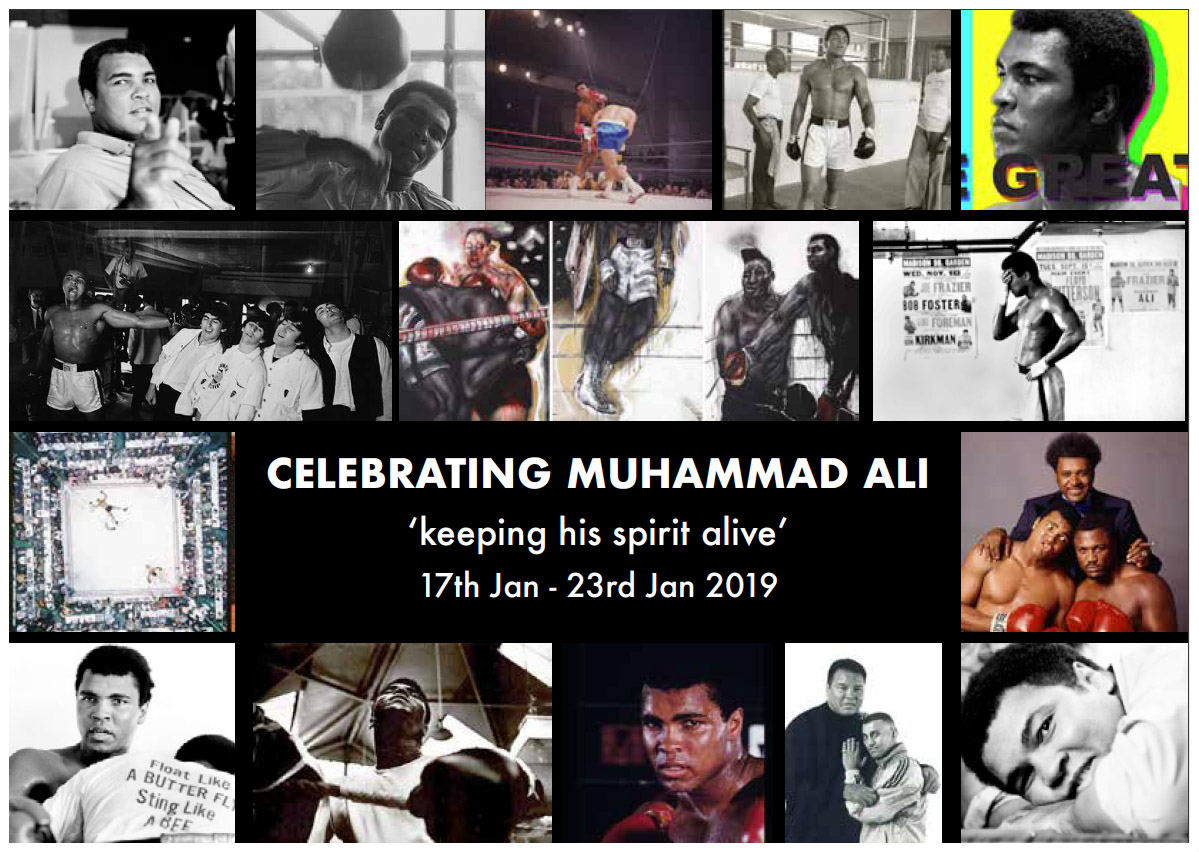 ---


BELOW: NEWS HISTORY. Previous exhibitions and events (now closed).

See Christina's exhibit at the new Gallery Different exhibition:
CINDY LASS : All Our Hearts Beat as One.
in support of: Heart Cells Foundation
Gallery Different. Friday 14th October 2016. RSVP Essential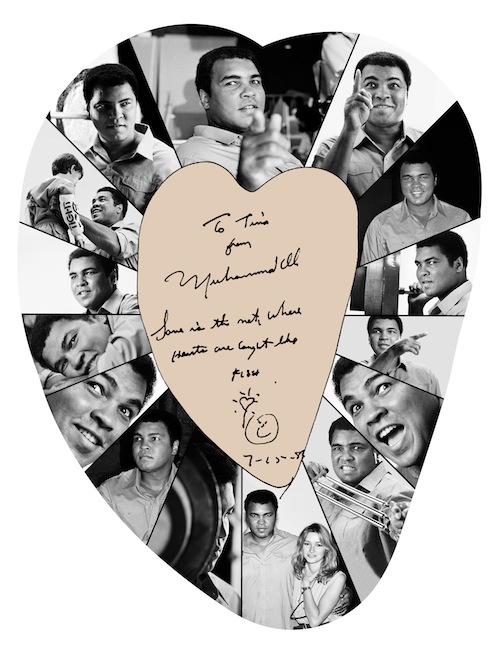 Above: Ali-Tina-Heart-Poster at the exhibtion.

---
'A Summer of Music and Fashion' - 2nd Aug 2016 – 31st Aug 2016. 6.30 - 8.30 pm

An exciting boundary crossing exhibition featuring artworks that celebrate music and fashion as well
as live music and fashion events.

Mirroring ICONIC currently showing at The Broadgate Tower, the Gallery's summer exhibition again features Gil Carvalho, Keith Haynes and Guy Portelli, alongside many other gallery and guest artists. As London plays host to a number of high profile music related exhibitions this summer - Exhibitionism at Saatchi Gallery and Punk 1976 - 78 at the British Library, we are delighted to reflect the close association between the visual and performing arts with a series of live events, including an exhibition of millinery and live performances by cellist Emily Burridge, lead singer of the Hollies, Peter Howarth and the soulful voice of Melissa James.
Tickets for all events will be available from the Gallery.

LINK: GALLERY DIFFERENT




---

Christina at the annual 'KISS' Exhibition.

10th February to Saturday 5th March.

This will be the Fifth annual 'Kiss' Exhibition at Gallery Different. This year's theme is 'Desire and Temptation'

Gallery and Guest Artists - including photographer Christina Jansen have been invited to submit works which
interpret the gallery theme, and the range and variety of work has, as usual, been inspiring. A catalogue of the
works will be released 3 days prior to the opening on Wednesday 10th February to enable you to pre-purchase
artwork.

Why not give the gift of art this Valentine's Day, or indeed month. The exhibition will run until Saturday 5th March
and there will be two late night openings on 18th February and for Fitzrovia Lates on 25th February.
Below features Christina's gallery at the venue.